Frédéric Molitor
My practice of photography is intricately linked to travelling. With recent adventures gone by, I've learnt to anticipate the best moment to press on that shutter release for the perfect picture ! It is all about being at the right place at the right time and having luck on your side everytime. This is something one learns over time.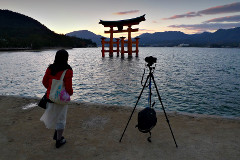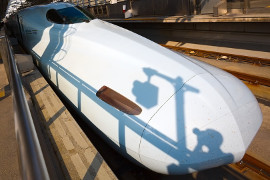 I like taking photographs in darkness of large urban road networks. The lines and curbs, meet and part ways meandering between large concrete buildings. They each go their own seperate ways, guiding vehicules and pedestrians to their destinations. These roads invite you to a getaway.
At dusk, artificial lighting gives the desert urban landscape a futuristic sci-fi feel that is cold but reassuring. The roads are a means of reaching this world bringing you back to the essence of travelling : a constant feel of movement.
If you wish to read more, you can read here my interview on Mission Japon [in French] (archive). You will even find some extra pictures.
Contact
You can reach me by using the contact form or let's meet on Instagram.
Copyright
All photos on this site are under a Creative Commons Licence (BY-NC-ND). You can download and share all images as long as I am credited correctly. You need to clearly display the name of the author as being « Frédéric Molitor » with a link to my website www.fredericmolitor.com. ALL MODIFICATIONS AND SALES OF THESE IMAGES ARE STRICTLY FORBIDDEN. For a commercial licence please contact me directly.
If you use or simply like my work please let me know ! It is always appreciated. If you've read me till here you definitely should ! I am waiting for your news.
Piwigo
This photo gallery is based on Piwigo.
Piwigo is a photo gallery software for the web, built by an active community of users and developers. Extensions make Piwigo easily customizable. Icing on the cake, Piwigo is free and opensource.